Air Conditioner Maintenance in Springfield, Ohio
What's worse than realizing your AC is broken on the first hot day of the year? If you think your air conditioning doesn't require maintenance, think again. No matter what type of air conditioner you have, it will need cleaning and maintenance regularly. Over time, the unit will collect dirt. That dirt can get into the areas where air passes through impurifying it. The dirt also reduces the efficiency of the unit and also shorten its lifespan. If your unit already needs repair, have it done right away by Springfield Heating & Cooling.
Call us today for A/C servicing (937) 350-1881.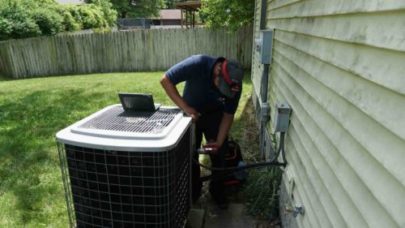 6 Reasons Why You Should Maintenance Your Cooling Equipment
Fewer Emergency Repairs — avoid the uneasy feeling of not knowing what's wrong with your unit.
Improved Air Quality — Clean air filters reduce airborne allergens, pollutants, bacteria, etc.  
Reduced Energy Bills — newer units work less hard than older units, saving you money on energy bills.
Extend the Life of Your Unit — a well-maintained unit lasts longer.
Warranty — protect the warranty on your unit with regular maintenance. Ignoring these issues could cause a void in the warranty.
What Happens During an Air Conditioner Maintenance Appointment?
An air conditioner's filters, coils, and fins require regular maintenance for the unit to function effectively and efficiently throughout its years of service. Neglecting necessary maintenance ensures a steady decline in air conditioning performance while energy use steadily increases. Our highly skilled technicians will check all of these elements. Most importantly, we'll educate you and answer any questions that arise. We'll help you make the best decision for you and your family.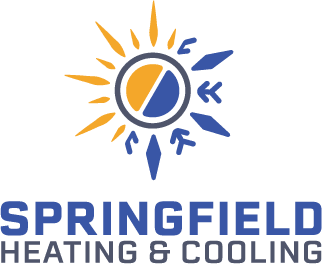 $69 Furnace Tune-Up + Safety Check
SAVE $30 | Regularly $99
When to Repair vs. Replace Your Cooling System
Figuring out when to repair or replace your air conditioner can be tough. To begin with, replacing an air conditioner can be a pricy endeavor, so we'll make sure that your old AC unit is on its last leg before doing so. Our technicians will always be honest about the status of your unit, we won't try to sell you a unit that you don't need. To be clear, in most circumstances, an air conditioner can be repaired.
The basic rule of thumb here is to replace your unit if the cost of repair is higher than the cost to replace. Just like pouring money into an old car, at some point, it becomes more financially reasonable for you to just replace it with a new one. We'll always help you make the best decision.
We understand that HVAC issues can arise with little to no notice, making repairs a big decision for you and your family. We carefully consider your budget, that's why we offer HVAC financing as well as online deals to save you money!

Why Springfield Heating & Cooling For HVAC Services in Springfield, Ohio?
With over 45+ years of experience, our trusted HVAC technicians are seasoned, highly trained, and well equipped to get the job done, no matter how big or small. Whether you're looking for repair, maintenance, or replacement, Springfield Heating & Cooling is your one-stop-shop for HVAC needs. 
We proudly serve the community of Springfield and the surrounding areas. Check to see if we service your location!