Media Air Filters Services in Springfield
Take advantage of this exclusive offer to experience the revolutionary iWave-R for yourself! This amazing device provides next level air quality protection in your home, keeping it fresh and free from harmful mold, bacteria and viruses. Boasting a 5 Star rating by consumers who have had it installed in their AC system – you can trust that odors will be significantly reduced as well as smoke and static electricity. Best of all? It requires no maintenance or cleaning so once installed; you're guaranteed lasting results without any extra hassle! Protect your family while this deal still stands – act now before time runs out on this limited opportunity!
Springfield Heating & Cooling is committed to your home comfort, air quality, and most of all complete customer satisfaction. We are a member of the Five Star Family and have team members standing by that would be happy to set you up with an air filter or air cleaner to use with your current HVAC system. Schedule air cleaner services today!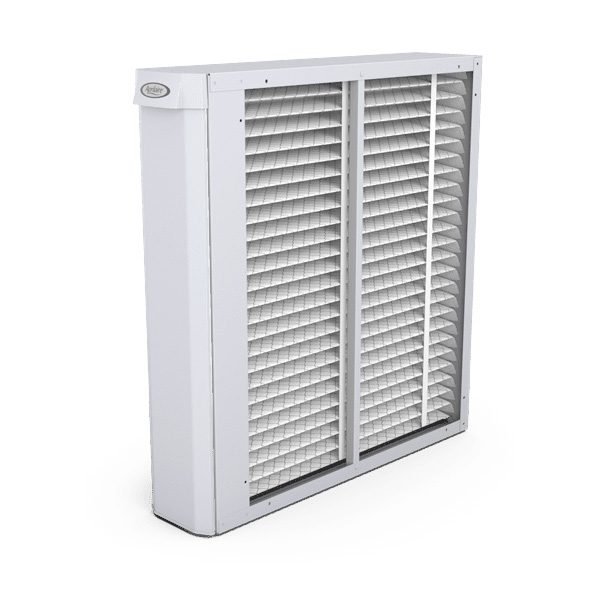 Media Filter vs. Standard Filter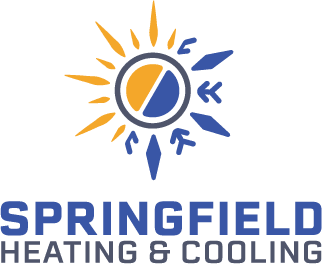 Instant Online Quote
Get a Fast & Easy Quote Today!
In short, size and effectiveness. A media air cleaner is essentially a cabinet that is fitted in the return air duct of HVAC systems that use forced air. They improve air quality by filtering the air. Standard filters are an inch thick and do little to improve air quality. They merely protect the equipment.
As such, media air cleaners are four to five inches thick while the standard air filter is an inch. The thicker filter allows for more and better air filtration Springfield Heating & Cooling offers indoor air quality solutions from top band names with products like the Honeywell Whole House Air Cleaner and the Aprilaire Air Purification System, to name a couple.
Whole-House Air Cleaner Deal
You won't find better deals on HVAC equipment and home comfort systems than you will when you do business with Springfield Heating & Cooling. To top it off, we also guarantee your satisfaction. If you're ready to take advantage of this special offer to improve your home's air quality and optimize your overall health and well being at a price no one can beat, Springfield Heating & Cooling is the company to call. As a proud member of the Five Star Home Services Family, we are your one-stop shop for anything related to home Heating, Ventilation and Air Conditioning and Indoor Air Quality and we are always committed to your home comfort, air quality and most importantly satisfaction.
4 Benefits of Air Filters
Air filters are highly beneficial for maintaining clean and healthy air. They help to remove dust, pollen, pet dander, smoke, mold spores and other airborne particles from the air inside homes or other indoor spaces. This can help reduce allergies and asthma, as well as improve overall air quality. Our air quality experts at Springfield Heating & Cooling break down the benefits further in the following:

Energy Savings
Who doesn't want to save hard earned cash when it comes to their heating and air conditioning costs? Media filters enable you to do just that! You can improve your overall indoor comfort and save money by keeping your HVAC equipment clean and running optimally; and it won't cost as much as a portable air purifier or electronic air purifier. Air quality improvements increase HVAC efficiency in homes and business throughout Greater Clark County and surrounding areas; this reduces utility costs even more.

Removal of air pollution
Say goodbye to dust, pollutants and allergens in your home with a media air cleaner! An easy installation into your residential heating and cooling system will help keep the air free of contaminants that can cause all kinds of negative health impacts. As an added bonus, having no particles floating around means less build up on surfaces throughout the house – leaving it looking brighter than ever before.

Protects HVAC equipment
Homeowners can increase the overall lifespan of their heating and air conditioning equipment by using a media air filter to keep their HVAC systems' indoor coil clean. A Whole Home Air Cleaner is thicker with a much larger surface area to capture, trap and remove more dirt and dust then standard air filters. 

Reduce maintenance
Keep your home clean and fresh with experts' advice! Check the filters for dust accumulation every six months, but you may only need to replace them once a year depending on factors in your environment. Upgrade air quality inside with high-performance accordion air filter replacements – it's easy and effective!
HVAC FINANCING
Buy Today, Pay Over Time with HVAC Financing
It can be expensive to replace and install home HVAC units. However, paying for repairs and work needed for your older equipment can be even more expensive. If you currently have outdated, inadequate HVAC equipment, we offer budget-friendly options to help optimize your home's heating, cooling, and ventilation.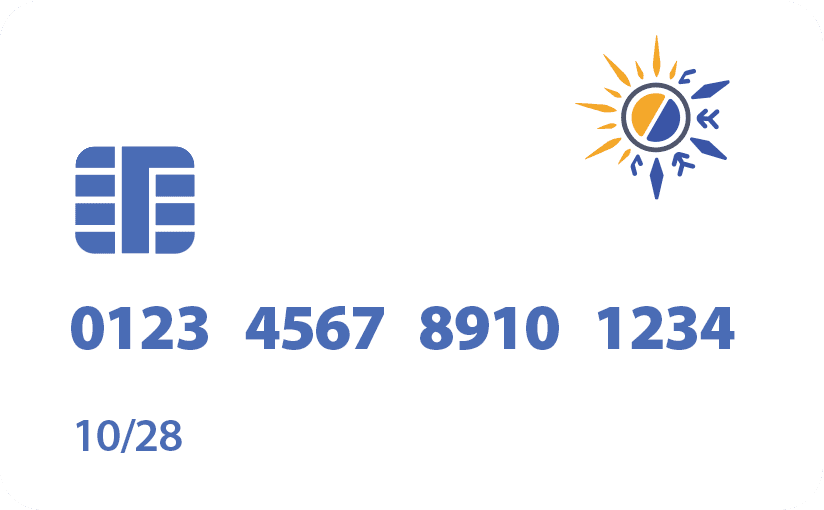 How to Change an Air Filter
Step 1
Remove the media filter frame box from your HVAC. However, before doing this, make sure you turn off all power to your heating or cooling unit. Doing so is safe and also makes sure that you don't get particles or dust in the system if it were to kick on while you were replacing the media. 
Step 2
Look for the four tabs on the filter frame box. Switch these to open up, permitting the sides of the frame to go down. This will give you access to the media for removal. From there, the old media easily comes out and can be thrown away. Due to their design, these are much easier to get rid of because they aren't as bulky, and you can fold them up and throw them away. 
Step 3
Uncoil the new media so you can insert it into the filter frame. The end of the new media with cardboard should fit snugly into the first channel on the filter frame. Matching the old media, place one fold per base on the filter frame box. After this, there are only two accordion filters that fit several different frames. Because of this, you might have more folds than you do channels. If you do, it's not a problem. If you have extras, you can bunch up any extra folds into one channel. It'll still work fine.
Step 4
A poorly performing HVAC system could be letting unwanted impurities into your home, leading to skin irritation and other discomfort. If you're experiencing low airflow through the vents or find evidence of air leaks in ductwork, contact us for help immediately. We will work towards ensuring that everything is running properly so that clean air circulates inside. Additionally, a faulty blower fan could prevent adequate purification from taking place; our team can take a look at any necessary adjustments with relative speed!
General Media Air Filter FAQ
Do media air cleaners make a difference?
There is no denying that media air cleaners can make a difference in terms of improving indoor air quality. By using specialized filters or electrostatic precipitators, they can remove particulate matter such as dust, allergens and other pollutants from the air. Studies have shown that by installing media air cleaners, people can experience fewer symptoms of allergies. 
Are media air filters worth it?
The standard air filter used inside an HVAC system does nothing improve indoor air quality. Improving air quality requires an IAQ product like a media filter. Media cabinets go between the blower cabinet and the return duct in the system. They are made with deeply pleated, paper-like material that filters the air. They are at least 7 times better than a standard filter at removing dust and other particles. 
How long do media air filters last?
Generally, media air filters can be expected to last up to three months before needing replacement. However, this timeframe is dependent on the environment, filter size and quality, as well as the volume of air being filtered. For example, if the filter size is too small for your HVAC system or if you have pets that shed dander.