Cooling and A/C Repair in Springfield, Ohio
Every homeowner will need HVAC repair at some point in their lifetime. Often times, repairs are unexpected and can catch you off guard. At Springfield Heating & Cooling, we care about your budget, that's why we offer online deals and HVAC financing. Our job is to reduce your concerns about broken air conditioning systems and the effects they can cause. We're here to keep you cool in Springfield, Ohio!
Call us today to learn more at (937) 350-1881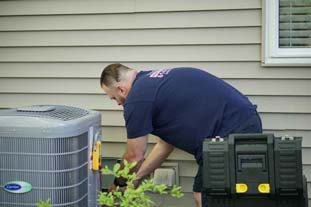 6 Signs You May Need Air Conditioner Repair
Poor Airflow

Loud or Strange Noises

High Energy/Utility Bills

Blower Fan is Continuously Running

Spotty Air Flow (hot and cold spots)

Foul or Unusual Odors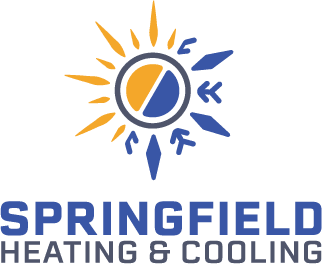 $49 A/C Tune-Up + Check Out
Save $80 | Regular $129
We Service Every Brand of Equipment 
It doesn't matter if we initially installed your system. Our technicians can repair any make or model of heating system. Here's a few trusted brands we work closely with:
Why Is Cooling and Air Conditioner Maintenance Important?
Cooling and air conditioner maintenance are important because it prolongs the life of your system, ensuring its durability while keeping it performing optimally, which saves you on energy, and in turn, saves you money. Often times, maintenance extends the life of your warranty as well. Identifying potential problems before they arise ensures you are not left without cool air during those hot, dog days of summer. We at Springfield Heating & Cooling provide all the HVAC services you might need. Learn more 
here
 about what an Air Conditioner Tune-Up Includes.
4 Benefits of Having an Efficient Cooling System
Reduce Carbon Footprint — Old A/C units produce greenhouse gases that contribute to global warming.
Complete Climate Control — Newer units can be equipped with programmable thermostats for very convenient user control.
Warranty — a new unit will have a brand new warranty. It's important to maintain the unit so the warranty stays valid.
Lower Energy Bills — newer units work less hard than older units, saving you money monthly on bills.
We understand that HVAC issues can arise with little to no notice, making repairs a big decision for you and your family. We carefully consider your budget, that's why we offer HVAC financing as well as online deals to save you money!

Why Springfield Heating & Cooling For HVAC Services in Springfield, Ohio?
With over 45+ years of experience, our trusted HVAC technicians are seasoned, highly trained, and well equipped to get the job done, no matter how big or small. Whether you're looking for repair, maintenance, or replacement, Springfield Heating & Cooling is your one-stop-shop for HVAC needs. 
We proudly serve the community of Springfield and the surrounding areas. Check to see if we service your location!