Furnace Maintenance in Springfield, Ohio
For a relatively small investment, you could save money, breathe clean, healthy air, enjoy the comfort of your home, and help the environment while boosting your peace of mind. But how? Regular HVAC maintenance. Regular HVAC maintenance is said to reduce the risk of costly breakdowns by 95%! You wouldn't drive your car 40,000 miles without getting an oil change, right? The equipment that keeps your home safe should be treated in the same regard. Get a free online estimate from Springfield Heating & Cooling today!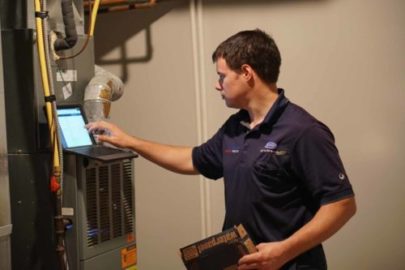 6 Reasons Why You Should Maintenance Your Furnace
Save Money — Maintenance saves you money from costly breakdowns, reduces energy bills, extends the life of your system, and your warranty. 
Keeps Your Home Safe 

— Guards your home against carbon monoxide or the risk of clogged parts which can cause house fires.

Helps the Environment — A well-maintained HVAC system consumes considerably less fuel which is good for the planet. 
Warranty 

— Ignoring regular maintenance can void your warranty. 

Efficiency — Research shows that an unmaintained system has to work 20% harder to produce the same amount of heat. 
Fewer Emergency Repairs — Well-maintained units are less likely to fail during the cold, winter months.
What Happens During a Furnace Maintenance Appointment?
During a furnace tune-up, a maintenance technician typically cleans and checks over all your heating equipment, identifying areas of wear and tear and recognizes what needs to be done to ensure its longevity. A technician can recognize failing parts that require replacement before they become a substantial and more expensive problem for you. A tune-up alone often improves energy efficiency by up to 30 percent instantly! Most importantly, we'll educate you and answer any questions that arise. Our technicians will then help you make any decisions necessary.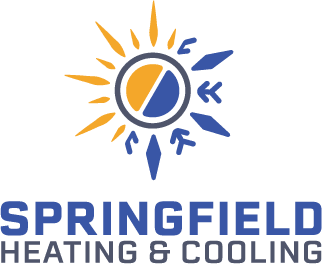 $69 Furnace Tune-Up + Safety Check
SAVE $30 | Regularly $99
Why Is Heating and Furnace Maintenance Important?
We all like to save money. The biggest reason for furnace maintenance is cost savings. If your furnace is operating at peak efficiency, it won't need to work as hard to generate the same amount of heat. This efficiency, in turn, saves you money on utility bills and future servicing. Investing in routine maintenance decreases the chances of having to come out of pocket to make expensive repairs or replacement costs in the future. Regular routine maintenance is said to reduce the risk of costly breakdowns by 95%. We at Springfield Heating & Cooling offer all the HVAC services you're looking for. Give us a call today at (937) 350-1881.
When to Repair vs. Replace Your Heating System
A good place to start is to consider the age of your unit. The average life expectancy of furnaces these days is 15-20 years. If your furnace is younger than 15 years old, you should look into repairing it. If it's older than 15-20, you may want to start shopping around.  Technology improves every year, so it may be time to move toward a more modern, up-to-date unit. Another indicator of replacement is if you frequently need repairs, and these repairs are beginning to cost more than a new unit. And these are just a few comparisons.
Schedule a Diagnostic Service Call today and a technician will help you decide what the best options are.
We understand that HVAC issues can arise with little to no notice, making repairs a big decision for you and your family. We carefully consider your budget, that's why we offer HVAC financing as well as online deals to save you money!

Why Springfield Heating & Cooling For HVAC Services in Springfield, Ohio?
With over 45+ years of experience, our trusted HVAC technicians are seasoned, highly trained, and well equipped to get the job done, no matter how big or small. Whether you're looking for repair, maintenance, or replacement, Springfield Heating & Cooling is your one-stop-shop for HVAC needs. 
We proudly serve the community of Springfield and the surrounding areas. Check to see if we service your location!