Furnace Installation & Replacement in Springfield, Ohio
If your heating system has served you for 15-20 years, it may be time to look into replacing it. Heating systems gradually lose efficiency and end up in higher energy costs. More modern products have improved technology and performance options. You have the opportunity to enhance comfort and savings by investing in an HVAC system replacement. Call us today and we'll help you make the right decision! (937) 350-1881.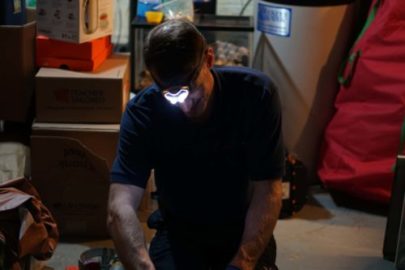 4 Good Reasons to Replace Your Old Furnace
Consistent Repairs — Do you find yourself calling for furnace repair often? You may save money by investing in a brand new unit. 
Utility Bills 

—

An old furnace could be wasting energy which is a waste of money.
Slow or No Heat — If your unit is simply not performing, it may be time to replace. 
Ensure Your Safety — Older furnaces are prone to leaks which can result in carbon monoxide buildup.
We'll Inspect Your Old Furnace
For furnace installation, repair, and maintenance, look no further than Springfield Heating & Air for your HVAC needs. Our highly skilled expert technicians will inspect your furnace and guide you toward the right decision for you and your family. We keep your budget in mind by offering online deals and HVAC financing. Schedule a Diagnostic Service Call today!
When to Repair vs. Replace Your Heating System
A good place to start is to consider the age of your unit. The average life expectancy of furnaces these days is 
15-20 years
. If your furnace is younger than 15 years old, you should look into repairing it. If it's older than 15-20, you may want to start shopping around.  Technology improves every year, so it may be time to move toward a more modern, up-to-date unit. Another indicator of replacement is if you frequently need repairs, and these repairs are beginning to cost more than a new unit. And these are just a few comparisons.
Why Is Furnace Installation and Replacement Important?
Modern high-efficiency furnaces can be up to 95% fuel-efficient — chances are slim that your 15-year-old furnace can compete with this efficiency. There are many factors that can help you make the decision of whether to replace or repair. Consider all factors, such as age, number of prior repairs, the status of the unit, etc. Our highly skilled technicians can help you weigh your options during a Diagnostic Service Call.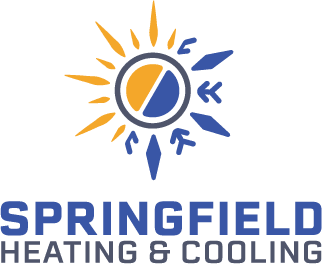 $49 Diagnostic Service Call
Save $50 | Regular $99
We understand that HVAC issues can arise with little to no notice, making repairs a big decision for you and your family. We carefully consider your budget, that's why we offer HVAC financing as well as online deals to save you money!

Why Springfield Heating & Cooling For HVAC Services in Springfield, Ohio?
With over 45+ years of experience, our trusted HVAC technicians are seasoned, highly trained, and well equipped to get the job done, no matter how big or small. Whether you're looking for repair, maintenance, or replacement, Springfield Heating & Cooling is your one-stop-shop for HVAC needs. 
We proudly serve the community of Springfield and the surrounding areas. Check to see if we service your location!
Keywords for Your New HVAC System
BTU: BTU stands for "British Thermal Unit," the standard unit for heat or thermal energy. One BTU equals the amount of heat needed to increase the temperature of one pound of water by 1⁰ Fahrenheit. (Source)
AFUE: AFUE stands for "Annual Fuel Utilization Efficiency." AFUE is the ratio of the yearly heat output of the furnace or boiler compared to the total annual fossil fuel energy consumed by a furnace or boiler. (Source)