Heat Pump Repair in Springfield, Ohio
If your residential heat pump starts giving you trouble or completely shuts down, our NATE-certified heat pump repair specialists at Springfield Heating & Cooling are always standing by, ready to help. All in all, we are a family-owned and operated company that offers extensive heating, cooling, heat pump, and air care services throughout Greater Dayton and surrounding areas. We take pride in being partnered with such a reputable, trusted company as the Five Star Home Services Family. We understand that heat pump issues and breakdowns aren't planned; that is why we offer emergency heat pump repair services 365 days a year, including weekends and holidays. If you're a resident of the Greater Dayton area and your heat pump isn't running correctly, we provide heat pump diagnostics at budget-friendly rates with no obligation for any extra work that may need to be done on your equipment.
Save 10% on a Service Call Today!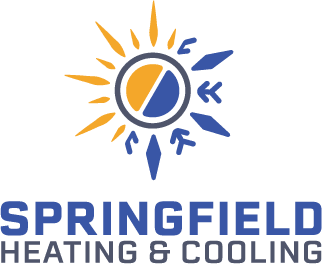 10% off Service Call
Book Now
If you're searching out budget-friendly, local HVAC repair professionals because you're experiencing problems with your furnace — Springfield Heating & Cooling can help!
To identify your heating or cooling issue as correctly as possible, we execute expert heat pump diagnostics efficiently and at a low cost. Therefore, there is absolutely no obligation to compensate us for completing any necessary services needed for your heating unit at that time. For this reason, we understand how demanding home maintenance can be during the winter months in Southwestern Ohio, so we feel you shouldn't have to empty your bank account to keep your home feeling comfortable with top-of-the-line HVAC equipment.
What is a Heat Pump?
A heat pump is both a heating and cooling system, extracting heat from the air and moving it via an air handler to another location. In the summer months, a heat pump will extract heat from your inside air and relocate it outdoors, essentially cooling your home. In the winter months, a heat pump system will move heat energy from the outside air into your home. The ability to either heat or cool a home, combined with the fact that it moves heat rather than creates heat, makes a heat pump an excellent option for consumers interested in energy efficiency and versatility. (Source)
When To Repair for Heat Pump
omeowners: Don't allow your heating system to surprise you this winter, leaving you out in the cold. Your friends at Springfield Heating & Cooling have you covered if and when you happen to need any heat pump repair work, emergency or non-emergency. If you find your heat pump isn't turning on, we're here to help if you are unable to fix the problem by yourself.
4 Reasons to Repair a Heat Pump

Leakages — Ignoring a leaking heat pump can lead to water damage, mold infestations, and electrical issues. This could lead to more expensive repairs.
Drain Problems — A clogged drain pan could overflow and create a puddle around your pump. If the drain line is clogged, this could cause a water overflow which leads to leaks.
Frozen Evaporator Coils — Low levels of refrigerant can lead to ice forming on the cooling coils. This prevents the effective performance of the unit.
Cracked Overflow Pan — Over time, the overflow pan may begin to corrode which can lead to cracks, resulting in an overflow or leak.
When to Repair vs. Replace Your Heat Pump
Sometimes it's difficult for homeowners to determine if their heat pump needs to be replaced or simply repaired. While taking into consideration the overall costs of repairs, in the long run, we at Springfield Heating & Cooling encourage homeowners to consider some other factors when deciding if it's time for a new Heat Pump.
Do you notice leakage in or around the unit?
Are there warm "zones" in your home?
Does your unit make unusual sounds?
Does your home feel cool or warm enough?
Is there adequate airflow?
Does your heat pump take longer to cool or heat your home?
HVAC FINANCING
Buy Today, Pay Over Time with HVAC Financing
It can be expensive to replace and install home HVAC units. However, paying for repairs and work needed for your older equipment can be even more expensive. If you currently have outdated, inadequate HVAC equipment, we offer budget-friendly options to help optimize your home's heating, cooling, and ventilation.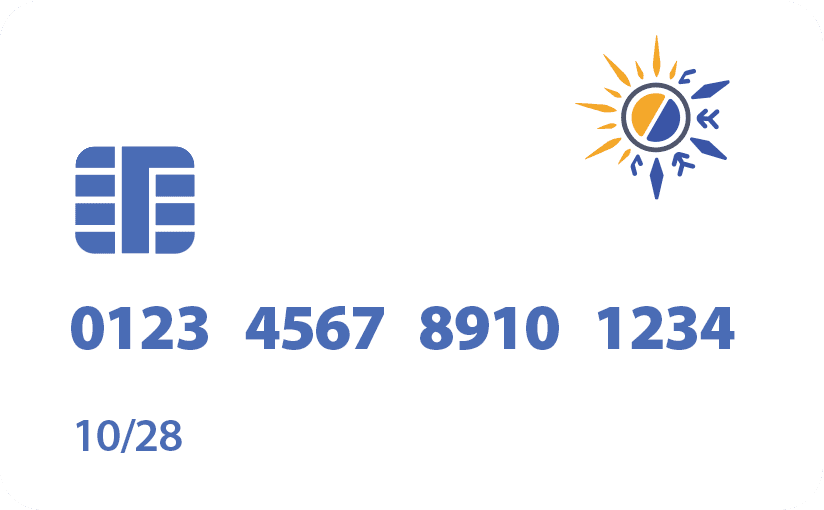 Emergency Heating & Cooling Services in Springfield, OH
Normally, when an air conditioner, furnace, heat pump, or other HVAC system component breaks down, homeowners aren't given much notice. Fortunately for our customers, our support team here at Springfield Heating & Cooling is always standing by, ready to provide quality HVAC services in case of emergency.
We offer emergency repairs all-year-round (365 days a year, including weekends and holidays) for both heating and cooling emergencies. When you call us, our technicians are notified immediately, arriving promptly, prepared to conduct a quick and honest assessment of your problem. From there, pending your approval, they can execute emergency HVAC repairs on the spot to get your system back online in no time. *Call your local gas company or fire department if you're concerned about a gas leak.