Heating & Cooling Services in Springfield, Ohio
Here at Springfield Heating & Cooling, the home comfort team is proud to serve the residents of Central Ohio and surrounding areas — offering the highest quality standards at the lowest possible prices. Because we are homeowners and have families of our own, we believe we understand our customers' home comfort and air quality concerns better than anyone in this business. And we also understand how every dollar counts when working with a budget.

Exceptional HVAC
Services We Offer
Here at Springfield Heating & Cooling, we put you first. Our customers are our top priority. We strive to bring our customers the best HVAC services in town. Our technicians have over 45+ years of industry experience.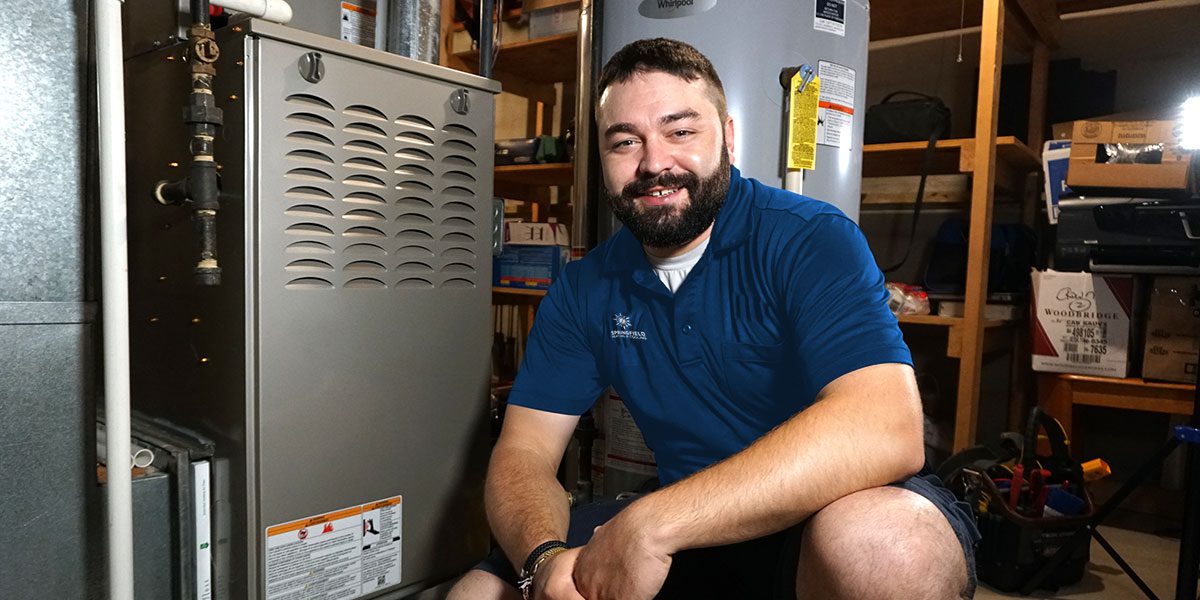 Heating Services
Do you need help with a home heating system or furnace? Are you looking to make your existing furnace last as long as possible? Are you replacing an older home heating system, outdated heater and looking for a local furnace technician that's fast and affordable?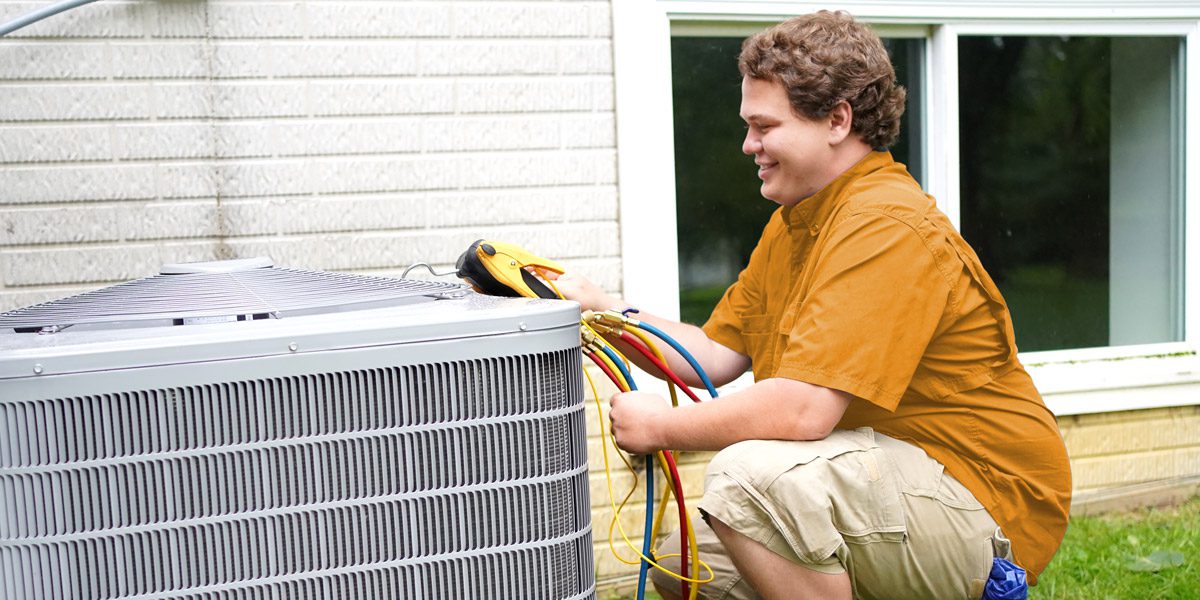 Cooling Services
Whether you need A/C installation, A/C replacement, A/C repair, or professional A/C maintenance, we are your one-stop HVAC shop in Central Ohio. Our home cooling heroes are always available to come over and help.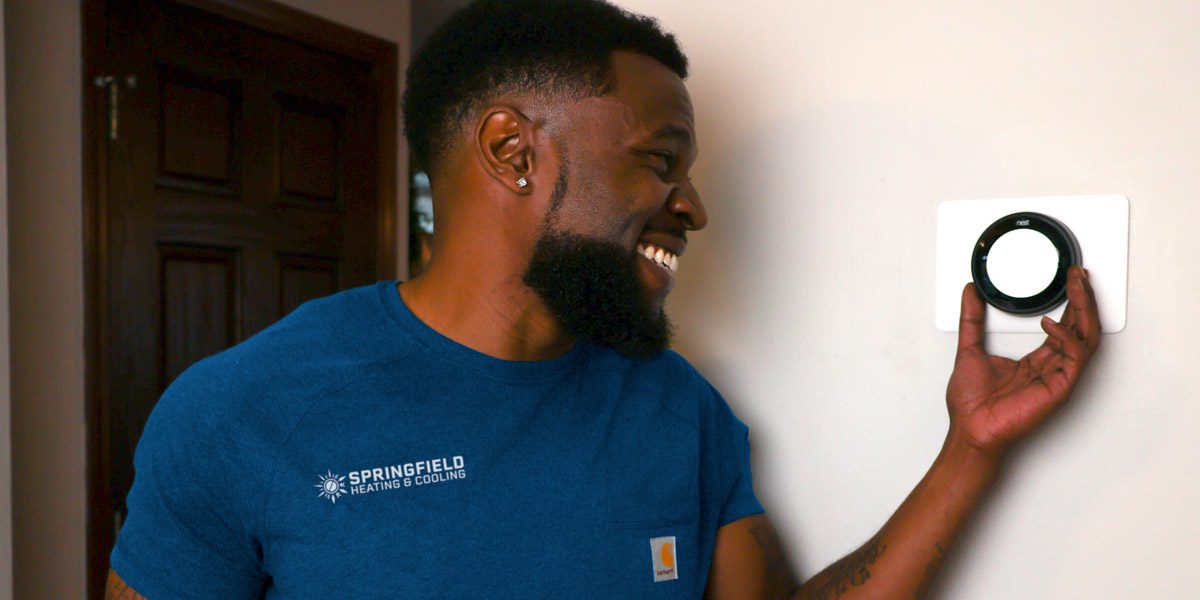 Indoor Air Quality Services
When it comes to all around indoor comfort and air quality, we at Springfield Heating & Cooling put the "care" in air care. If you need an "indoor air quality expert near me" or an "air care company near me" and you live in Central Ohio, you are in the right place.
Furnace & Home Heating Services in Springfield, Ohio
Whenever a furnace starts acting up or showing signs of old age — it's essential you call the home comfort specialists here at Springfield Heating & Cooling right away! Furnace problems never go away on their own and they only get worse. Delaying this essential service could end up costing you a lot more and causing all sorts of inconvenience. Don't wake up in a cold home. Winters are hard enough as it is. Our furnace technicians have your back. We have your back! Our HVAC experts are local and NATE-certified. We offer the full scope of top-quality heating equipment and home heating services at the lowest and most affordable prices. Whether your home heating system needs repaired or your furnace needs replaced, we are always more than happy to come over and help. As soon as you call our 24-hour customer support call center, a live expert is always standing by. Our dispatchers can send a furnace expert over right away to perform cheap furnace diagnostics quickly and without any sort of obligation.
Residential Air Conditioning Services in Springfield, OH
If you're having problems with your air conditioner, we encourage you not to wait until the problem gets worse and it ends up costing you more. If you wait until it's too late, you could end up losing cool air during a hot day. Nevertheless, if your air conditioner breaks down don't fret. Our home cooling heroes here at Springfield Heating & Cooling are always standing by, ready to come to the rescue. We can send someone over to your home right away to handle all your air conditioning needs, whether you need A/C repair, A/C installation, A/C replacement, or A/C maintenance. Because we care about our amazing customers and take their home comfort seriously, we go to great lengths to keep our costs low without compromising your cool air or indoor air quality. As a proud member of the Five Star Family, we stand behind all our work and offer a customer satisfaction guarantee you can take to the bank.
Indoor Air Quality Solutions in Springfield, OH
Because heating and air conditioning systems go hand in hand with your indoor air quality, your home comfort heroes here at Springfield Heating & Cooling go above and beyond what typical Heating, Ventilation and Air Conditioning contractors are able to offer homeowners. We believe in providing air care beyond compare. Let's face it: The air we breathe is the essence of life. Because of this, the air in our homes is something we should never overlook or neglect. With everything we are learning about indoor air pollution today and all its negative health implications, your indoor air quality is more essential than ever. It affects your health, well-being and the home itself. Because Indoor Air Quality is so essential and should never be used in conjunction with heating and air conditioning equipment, we offer a wide selection of products designed to keep your air quality pure and healthy. We offer the best prices on HEPA filters, UV Lights, media air cleaners, air purifiers, smart thermostats, Wi-Fi thermostats, dehumidifiers, humidifiers, ionization air purifiers like the iWave-R and more.
HVAC FINANCING
Buy Today, Pay Over Time with HVAC Financing
It can be expensive to replace and install home HVAC units. However, paying for repairs and work needed for your older equipment can be even more expensive. If you currently have outdated, inadequate HVAC equipment, we offer budget-friendly options to help optimize your home's heating, cooling, and ventilation.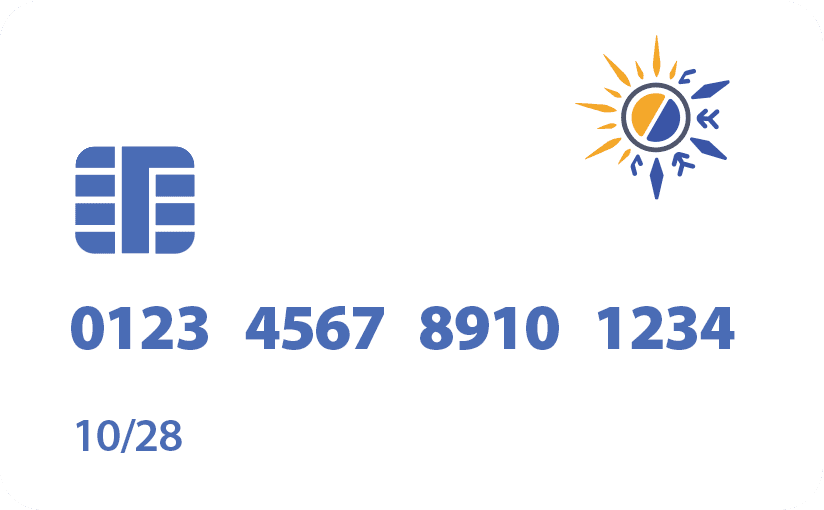 Customer Reviews
Our customers love the interactions that they get with our techs. Here are just a few comments from some of our outstanding clients.
About Springfield Heating & Cooling
At Springfield Heating & Cooling, you're more than just a customer. We treat you like family from the moment you contact us. As a member of the Five Star Heating & Cooling Group, we make a strong commitment to customer satisfaction. We strive to provide only the best HVAC services at a competitive price while offering online deals and financing options you can afford.
We are dedicated to delivering quality service at a price you can afford. Our technicians have over 45+ years of combined, hands-on experience. Quick, reliable, and qualified, we're equipped to answer your heating and cooling needs. Experience the Five Star Difference today!
We offer residents of the Hamilton County area the top heat pump, furnace, and A/C products and services for plenty of different homes and all different situations, in addition to humidity control systems, air purification products, and more.